I love LDRs. Not Lana Del Rey, even though her depressed hipsterness and fish lips do something really weird for me. I'm referring to long-distance relationships. If you've never been in a long-distance relationship, you're missing out. Before some of you start crying about building families and how important it is to breathe each other's air all the fucking time, remember that we're all different, and also remember that I don't give a damn. I'm just not that kind of guy at this point in my life.
That being said, here are a few reasons why I think long-distance relationships are the shit.
Bye, Felicia!


How many times have you been hit with "I invited Felicia over for dinner tonight, try not to fart." WTF? I fart when I want to, and Felicia smells like pickles. If your boo lives far away, you don't have to deal with his or her friends who you fucking hate nearly as often. Even if you're in town for a visit and funky-ass Felicia wants to hang, you seem romantic as fuck when you say, "Babe, I really just want to spend time alone with you while we can…" You win twice, because now you look like a damn sweetheart and you get to avoid someone you hate (because we all hate our boyfriend or girlfriend's friends).
Treat Yo' Self!


Name one thing that's better than a legit reason to ditch your fucking torturous-ass diet for a few days. Don't worry, I'll wait. That's right. You can't, because it's the best thing in the damn world. Eating bullshit and skipping the gym doesn't just sabotage my plans for not being a whale when beach time rolls around — I beat myself up about it until I get back on track. Unless, however, I fucking pig out because my honey is here, and we really don't get to go on many dates. Take advantage of that shit! Every single time you're together, it's a special occasion, and what's a special occasion without copious amounts of alcohol and food that will kill you?
Such Horny. Very Sex.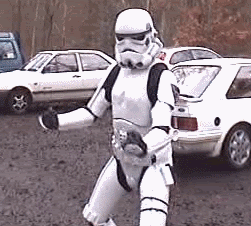 Once you've been in a relationship for a long time, chances are, your sex has gotten boring AF. I don't know about you, but I'd prefer to have mind-blowing sex daily for several straight days rather than some bullshit, whack, blah sex that starts to turn into a routine. Imagine the person you lie with every fucking night rolling over and casually saying, "You wanna do it…?" Well, if you put it like that, hell no! Not a turn-on at all. If you're gone most of the time, I'm going to spend pretty much every waking moment thinking of what I'm going to do to you the next time I see you. Plus, this gives me a chance to watch weird porn and hang with my friend Palmela Handerson without being judged for it.
Bae, Bae, Go Away


I know that one of the main reasons people get into relationships is for companionship and all that crap, but there's only so much of someone in my face that I can take. I need some damn space pretty much all the time. That's not an issue if my S.O. is hours away. Giving me a chance to miss you is one of the best ways to avoid me telling you to fuck off. If I'm able to do my own thing while you're gone, I'm going to be soooo much nicer when I see you. I'm a dick, and I'm much better at masking that if I'm happier when I'm around you and still trying to impress you when we're together. It's virtually impossible for someone to smother you and consume your entire fucking life if they're not around all the time.
On top of all these great perks, long-distance relationships teach you quite a bit, like how to effectively plan travel, and how to really appreciate each other and your time together. And, it's a great way to fine-tune your phone sex and nude selfie game, just in case life ever gets tough and money gets tight.
Now excuse me while I go look up some space hooker porn and speak with Ms. Handerson. #abductme.
Image via Shutterstock