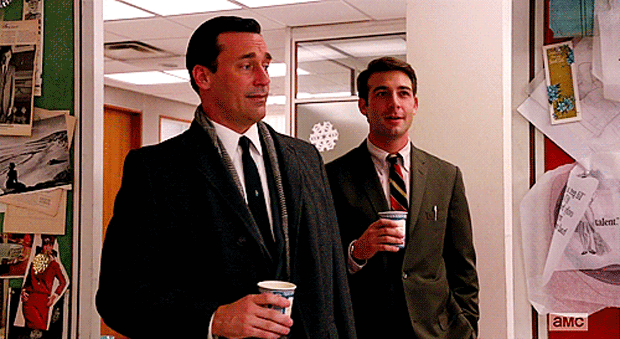 Every morning, we gather here to contemplate, plan, soak up inspiration, harvest motivation, and get jacked up on coffee and confidence for a day of kicking ass.
MONDAY MONDAY MONDAY WE ARE BACK IN THIS BITCH. I HOPE YOU ALL HAD YOURSELVES A WEEKEND. I KNOW I DID. I TOOK NAPS LIKE A BOSS, SAW A MEDIOCRE ASS MOVIE, DID A LITTLE DANCE, MADE A LITTLE LOVE, HIT OUR SAVED BY THE BRUNCH PARTY HARD ON SUNDAY, ATE LIKE A KING, AND TOPPED IT OFF WITH A ROCKETS WIN OVER THE DEFENDING CHAMPS LAST NIGHT. GOOD STUFF ALL AROUND. BUT NOW IT'S BACK TO THE GRIND. AIN'T NO REST FOR CLOSERS WHEN THAT WORKWEEK ROLLS AROUND. WE GET BACK TO IT LIKE WE NEVER LEFT. YOU KNOW THE DRILL. MAKE YOURSELF A HOT CUP OF COFFEE, CRACK YOUR KNUCKLES, DO SOME FINGER STRETCHES, AND ASSAULT THAT KEYBOARD, PHONE, OR WHATEVER TOOL OF THE TRADE YOU USE TO MAKE MONEY STACKS HIGH AS THE CEILING.
What's on your schedule this morning? What are you going to conquer today? Let us know in the comments section below. Positivity only. Build the energy. Come correct or don't come at all..