I think Banana Republic is struggling to come up with new style branding ideas. After the mediocre success of their previous fall lines "College Dickwad", "Wannabe Fashionister", and "Overpriced GAP Merchandise", the brand is now targeting their clothing at fashion-conscious techies — all both of them.
Welcome to "Startup Guy". If you're thinking it's the exact same skim milk, semi-prep look they've been pushing for years, you couldn't be more wrong. See, this is for the forward-thinking world of Silicon Valley. Those guys are rebels, man. And what do rebels do?
Only tuck in part of their shirt, that's what!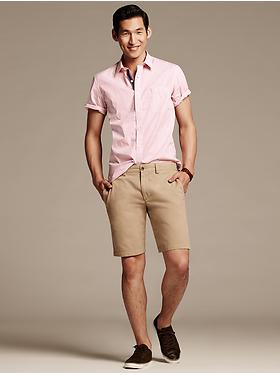 Maybe roll their pant cuffs if they fucking feel like it.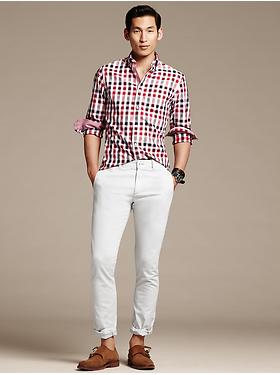 Suit coat with shorts? Damn right, I'm an entrepreneur running a company with no path toward profitability. Go fuck yourself.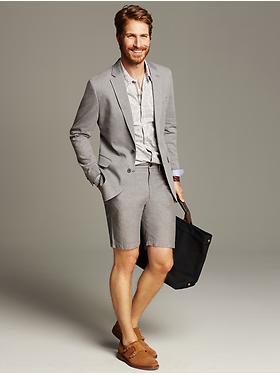 I'm interested to see which lasts longer — Banana Republic's fall line or the companies run by the guys they're catering to. Stay tuned.
[via VentureBeat]