======= ======= ====== ====== ====== ===== ==== ====== ====== ===== ==== ======= ======= ====== ====== ====== ===== ==== ====== ====== ===== ====
A new study from the Federal Reserve Bank of St. Louis shows that the typical household comprised of adults in their 20s and 30s accumulated 34% less wealth than expected during the economic recession beginning in 2009. Among six age brackets surveyed, this group was the only one that lost ground in terms of wealth creation following the 2010-2016 economic recession. This was not primarily due to lower incomes but to the rising cost of housing and increased debt share of younger consumers. Most worryingly, this gap is unlikely to stabilize any time soon "as asset appreciation is unlikely to be as rapid in the near future as it was during the recent period," according to the report. To sum it up in gif form: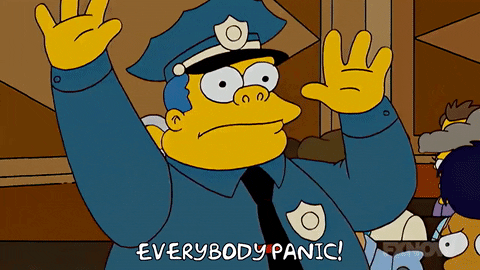 Basically, we are screwed, guys. Study after study shows that the reason we can't save money or invest in buying a home is because we spend a staggeringly large portion of our income on rent and are burdened with massive debts causing us to hold off on purchasing real estate.
On the other hand, the Federal Reserve Bank's report shows that older generations are losing significantly less ground in terms of wealth creation. Combined with the fact that the Boomers generally had more assets before the recession, the result is that the wage gap is growing not just between the rich and the poor, but the young and the old. And as more and more boomers retire in record numbers, putting a strain on entitlement programs, our generation will be burdened even further to keep those programs afloat while continuing to rebuild the economy. So as they see this situation: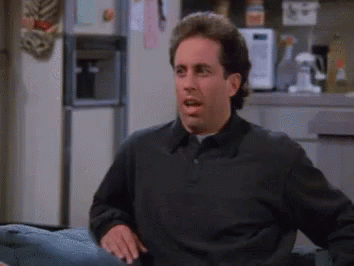 So what do I, an idiot millennial have to offer? After all, our best and brightest minds elected to our government (*snicker*) have tried mightily to stuff their pockets with money before the whole thing collapses solve this impending crisis. Well, I am a bit of a creative, out-of-the-box thinker, so I'd like to propose some actions that we, the "Bent Over a Barrell Generation" can take to prevent the world from going full Purge in ten years the Boomers all evacuate to Elysium and watch our demise. These won't be popular suggestions but, hey, maybe you guys should have left some economy and environment for the rest of us.
Vote No Over 60
This one is simple: I implore us all to adopt the stance that we will not support any candidate over 60 years old. Political affiliations be damned, we will not let anyone make decisions about the economy who hasn't had avocado toast. If you're not able to host a weekly townhouse meeting over Instagram, either due to lack of transparency or because your grandson Keith isn't there to set up Instagram for you, we should not allow you to hold office.
It has always been very suspicious that, while we won't let young adults run for office, we don't have any problem with folks who could croak at any minute make rules for the rest of us. It's like letting the guy who is leaving the dinner party order for the whole table. It makes no sense, and since we're the ones picking up the check how about we stop inviting that guy to dinner?
And if our elders think it's unfair that they don't get a voice in how the country is run, it was also pretty unfair that people who hadn't graduated high school had to watch the government spend money it didn't have to bail out banks, automakers, all while destroying the country's credit rating. Life's not fair, we learned that real quick.
Abolish Retirement
You read it correctly. I didn't say abolish entitlements, because I know that's basically a pipe dream. I said abolish retirement. We'll keep around Medicare and Social Security for you Boomers, but you gotta work for it. Most of your generation just loves complaining about outsourcing or immigrants coming to do jobs Americans won't do. Well here's where you can be part of the solution!
I'm sure that call centers would rather pay real Americans a fraction of the minimum wage, and you'll get a ton of daily social interaction. Your grandkids are never gonna call, no matter how much guilt you lay on them, so why not use your golden years to be of some use. You don't need the money, with Social Security footing the bill as you watch the world die around you, but since you're being taken care of why not do those dirty jobs you admonish us for not wanting to do for little to no money? Studies also show that it's important for retirees to be active and have hobbies. Instead of golf, maybe take up being a janitor at the local high school. You'll stay fit and keep your mind sharp while eavesdropping on some kids born after 9/11 as they lament how their 4.0 GPA and perfect SATs won't be enough to get them into Harvard. I'm sure they'll love to hear you chastise them about how participation trophies ruined their generations work ethic while they calculate how many years it will take to pay off their non-dischargeable student loan debt.
But perhaps you're too sickly to do any actual labor for this society, well that's fine because there are other options like…
Make All Procedurals Pay-Per-View
If there's one thing I know about old people, it's that they love their procedurals. So to get some money out of these lazy bones, take a page out of the WWE's playbook. Every procedural, from NCIS to CSI to Law and Order to Chicago Fire is gonna cost money to watch per episode. Don't have the money? Well I guess you'll have to find something active and productive to do with your time. Or watch some shows that are actually popular among the youth culture so you'll have something to contribute during Thanksgiving discussions.
Trophy Hunting
In Africa, trophy hunting endangered animals has become big business. While many protest, studies have shown the practice can be a net benefit for the species because the money brought in is used to improve conservation efforts. I suggest we use this logic to help our endangered species in this country: millennials.
Carve out some large territories in the middle of America and let rich boomers loose to hunt the most dangerous game of all, man. Millennials can sign up to live off the wild in these preserves, and if they survive long enough, they'll be set loose with a nice chunk of change. And if you get shot and killed, well at least you didn't starve to death sharing an apartment with seven other people.
Reverse Hunger Games
The simplest and easiest. Instead of a bunch of teenagers being thrown into an arena every year to battle to the death, we cull the population of retirees by choosing groups to compete for their lives. 100 at a time we drop them on an island and the whole world can watch live as these geriatrics fight to the death. To the sole survivor, all the sweet retirement perks they could want including full healthcare and housing provided. The rest, we spared from a long struggle with pancreatic cancer as their loved ones watched in agony. At least this way they'll be proud knowing that, although grandpa is gone, he managed to take that old bag who knifed him over the cliff with him. .