 Every morning, we gather here to contemplate, plan, soak up inspiration, harvest motivation, and get jacked up on coffee and confidence for a day of kicking ass.
THIS IS ONE OF THE TOUGHEST MORNINGS OF THE YEAR. AMERICA'S COLLECTIVE SUPER BOWL HANGOVER IS IN FULL EFFECT. EVEN IF YOU DIDN'T GUZZLE DOWN ENOUGH BOOZE YESTERDAY TO FEEL LIKE ABSOLUTE SHIT TODAY, ODDS ARE YOU PROBABLY HAD TOO MUCH ADRENALINE PUMPING THROUGH YOUR VEINS AFTER THAT RIDICULOUS GAME TO GET TO SLEEP AT A REASONABLE HOUR. MORNINGS LIKE THIS ARE WHY COFFEE WAS INVENTED. DON'T FEEL GUILTY IF YOUR CAFFEINE INTAKE IS HIGHER THAN NORMAL — WE'RE ALL RIGHT THERE WITH YOU.
IF TOM BRADY CAN COME BACK FROM 25 POINTS DOWN TO WIN THE SUPER BOWL IN OVERTIME WITH A BUNCH OF SCRAPPY WHITE RECEIVERS, THEN YOU CAN MAKE IT THROUGH THIS MONDAY. INSTEAD OF BILL BELICHICK, YOU HAVE SWEET, DELICIOUS COFFEE. INSTEAD OF THE FALCONS, YOU'RE PLAYING AGAINST YOUR OWN DAMN SELF. KICK THE SHIT OUT OF YOURSELF. DOMINATE YOURSELF. MAKE YOURSELF CRY. THERE IS NO "I" IN TEAM, AND THERE IS NO "YOU" IN DEFEAT.
DO NOT BE A LAZY PIECE OF SHIT AND LOOK BACK AT THIS DAY AS ANOTHER ONE WASTED. START THIS WEEK OFF ON A POSITIVE NOTE. GET TWO OR THREE DAYS WORTH OF WORK DONE SO YOU CAN LOOK AROUND THE OFFICE AT YOUR COWORKERS WITH A SMIRK ON YOUR FACE THAT SAYS, "I AM BETTER THAN YOU, I WORK HARDER THAN YOU, AND YOUR WIFE HAS WONDERED WHAT MY PENIS LOOKS LIKE."
IF YOU DON'T WORK, YOU DON'T EAT. IF YOU DON'T GRIND, YOU DON'T SHINE. THAT'S NOT MY LINE, BUT IT'S STILL THE BOTTOM LINE.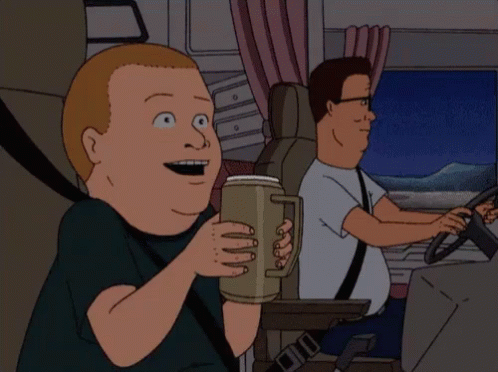 What's on the schedule this morning? What are you going to conquer today? Let us know in the comments section below. Positivity only. Build the energy. Come correct or don't come at all..