======= ======= ====== ====== ====== ===== ==== ====== ====== ===== ==== ======= ======= ====== ====== ====== ===== ==== ====== ====== ===== ====
Yesterday's afternoon work twilight started off normal enough. I was perusing around on the interwebs when an advertisement for a $590 paddleboard (with free shipping) caught my eye. Being the SUP enthusiast that I am, I had to click and find out more info about this board.
To give you a little insight as to why this caught my eye, I currently only have one board. This is fine because a lot of times I go out to clear my head, get some exercise, have a brewski break halfway through, and call it a day. Paddleboarding, like running, is a chance for me to go out and be active, as I think about life for a while. It has a therapeutic sense to it, and I highly recommend you give it a try sometime.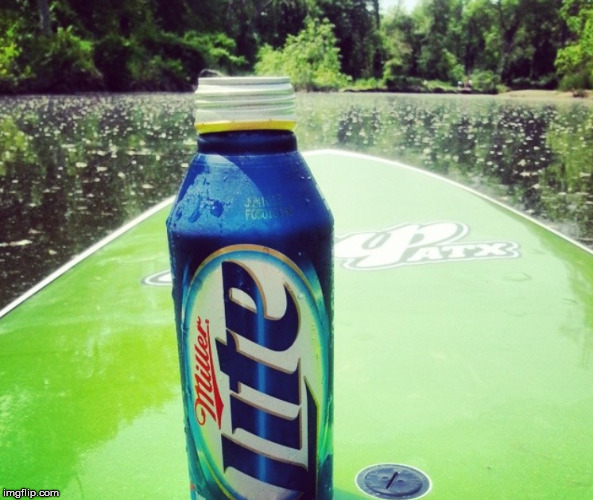 Other times I'd like to be social and get a crew together. The only issue is most people don't have a board. So it'd be nice to have a second one so I can bring a friend and introduce them to that #SUPLife.
So I went ahead and checked out this board special from Journey Paddle Boards and I really only wanted to find out two things:
1. Do I get a fin with the board?
2. Is it a foam board?
I ended up getting so much more, though. The following post are transcripts from the conversation I had with the customer service rep, Steve.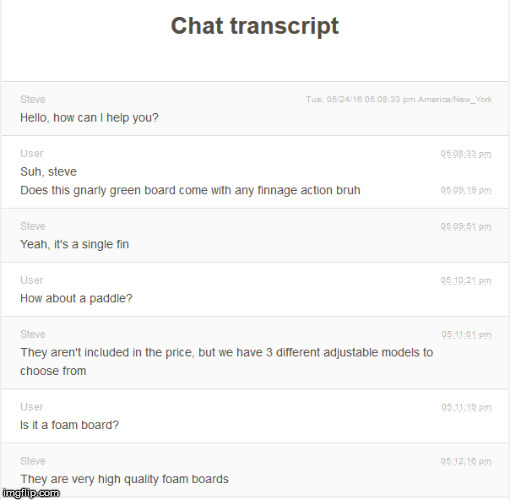 Starts out normal enough. I may be pulling his chain a little bit with my verbiage, but at the root of it all, I am asking legit questions — while he's probably rolling his eyes, he's giving me the info I came for.
I then follow it up with some light trolling and even throw out a slight humblebrag about my longest paddle excursion. This is also usually when I see how long I can drag out my time chatting with any customer service rep by saying increasingly ridiculous shit until they disconnect.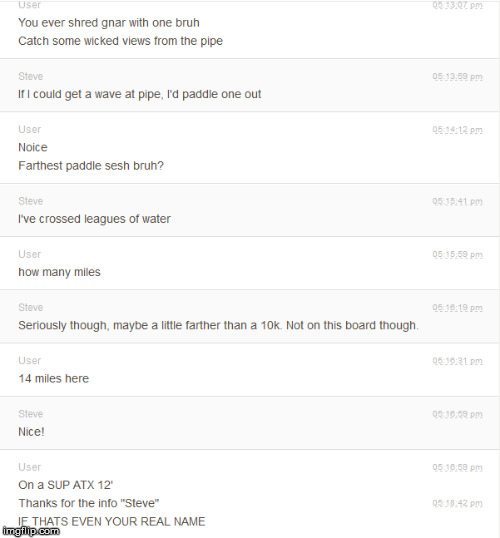 This is also when things got great with Steve.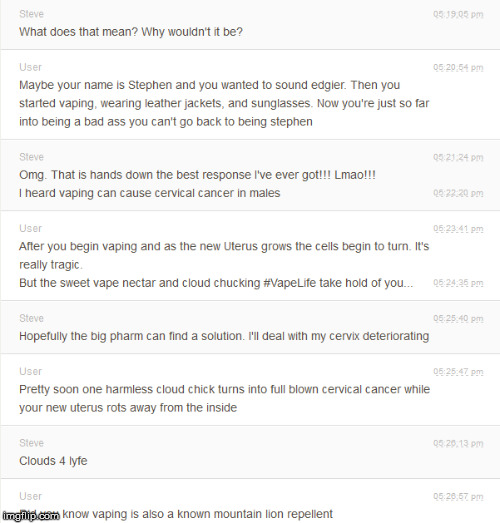 Steve comes out swinging at vaping with the hard fact that it causes male cervical cancer. From that point on, this chat devolved into me and this internet hero, Steve, absolutely shitting on vaping. Also, it is a well-known fact that mountain lions, along with any other pussy, are repelled by vape clouds.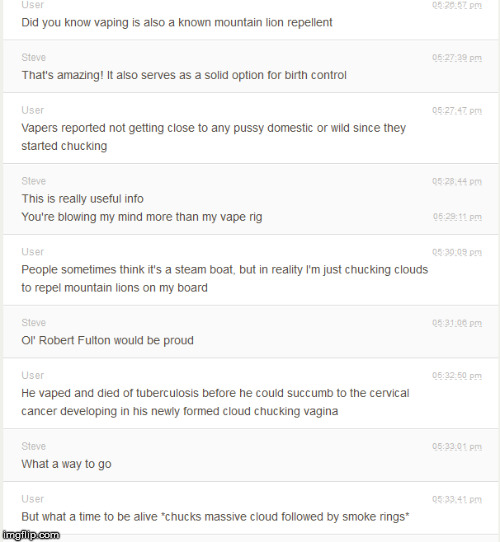 Kudos for Steve being historically accurate with the Robert Fulton reference.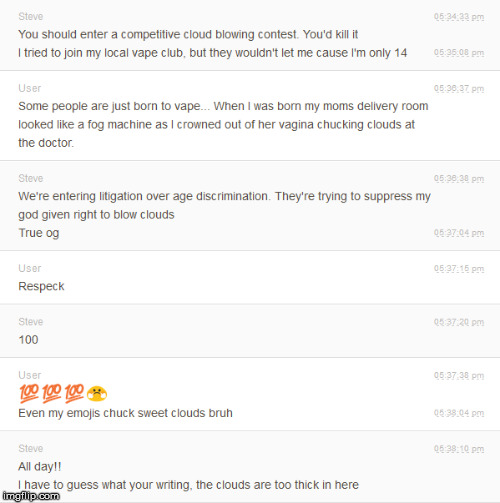 "The clouds are too thick in here."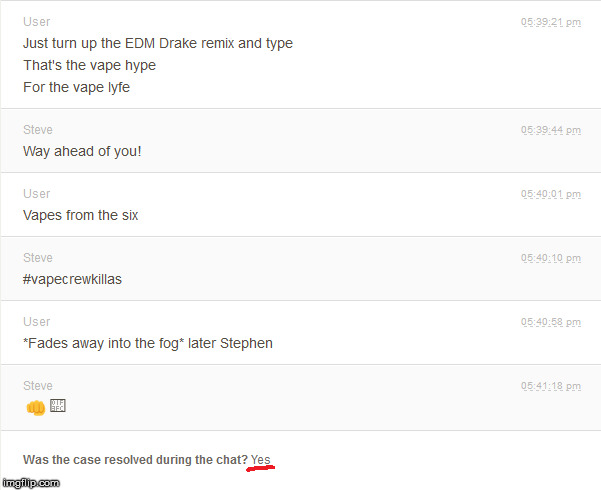 The case was most definitely resolved.
If you're reading this "Steve" (or Stephen) thanks for the color commentary and keep on vaping, bro. #NotAllHeroesWearCapes .