======= ======= ====== ====== ====== ===== ==== ====== ====== ===== ==== ======= ======= ====== ====== ====== ===== ==== ====== ====== ===== ====
We're twelve versions in on Club Cool, and in fact, the podcast just launched on its own feed last week. After fielding dozens of DMs from you listeners out there, one thing is abundantly clear. Y'all like shoes! While plenty of you are tuned in to the hyped drops and designer releases, a lot of you also want to know where to start, and that's what I'll address in the column today. I'll cover several bases here, but for the most part, this will serve as a guide for those of you that want to get in the game but aren't necessarily about to wake up at 8am on a Saturday to try and cop the new Yeezys. The kicker? I'll try my absolute hardest to keep everything under $150.
For the Rehabilitated Frat Star
Let's say you're still not comfortable giving up your golf course polos as daily casual wear. That's fine, you just need a sneaker that matches that vibe. Enter the New Balance 990v4. They're about as traditional looking as it gets, and yet, they come with all the fashion cred in the world right now. When the dad sneaker trend took off, New Balance was ready. They'd been doing it for decades, after all, but the 990v4 is so of-the-moment, that in a recent High Snobiety survey of industry insiders' favorite "beaters," the silhouette got mentioned multiple times. They come in at least a dozen colorways, but it's hard to beat the quintessential New Balance grey. (First time Need Supply customers are offered a 10% off code, sneaking these in just under $150!)
Other solid options: Saucony Grid SD, Karhu Fusion 2.0
For the Jeans & Tee Guy
You're a casual guy, and you're comfortable in jeans and a t-shirt. That's great, but chukka boots can get a little warm if it's hot out, and it'd be nice to mix it up. Look at the Nike Blazer Low. They're sporty, but a little retro and very minimal. You can go bold with a pair featuring a contrast swoosh or keep it simple with a pair that keeps the accents tonal. Not ideal for dressing up, but perfect for weekend wear.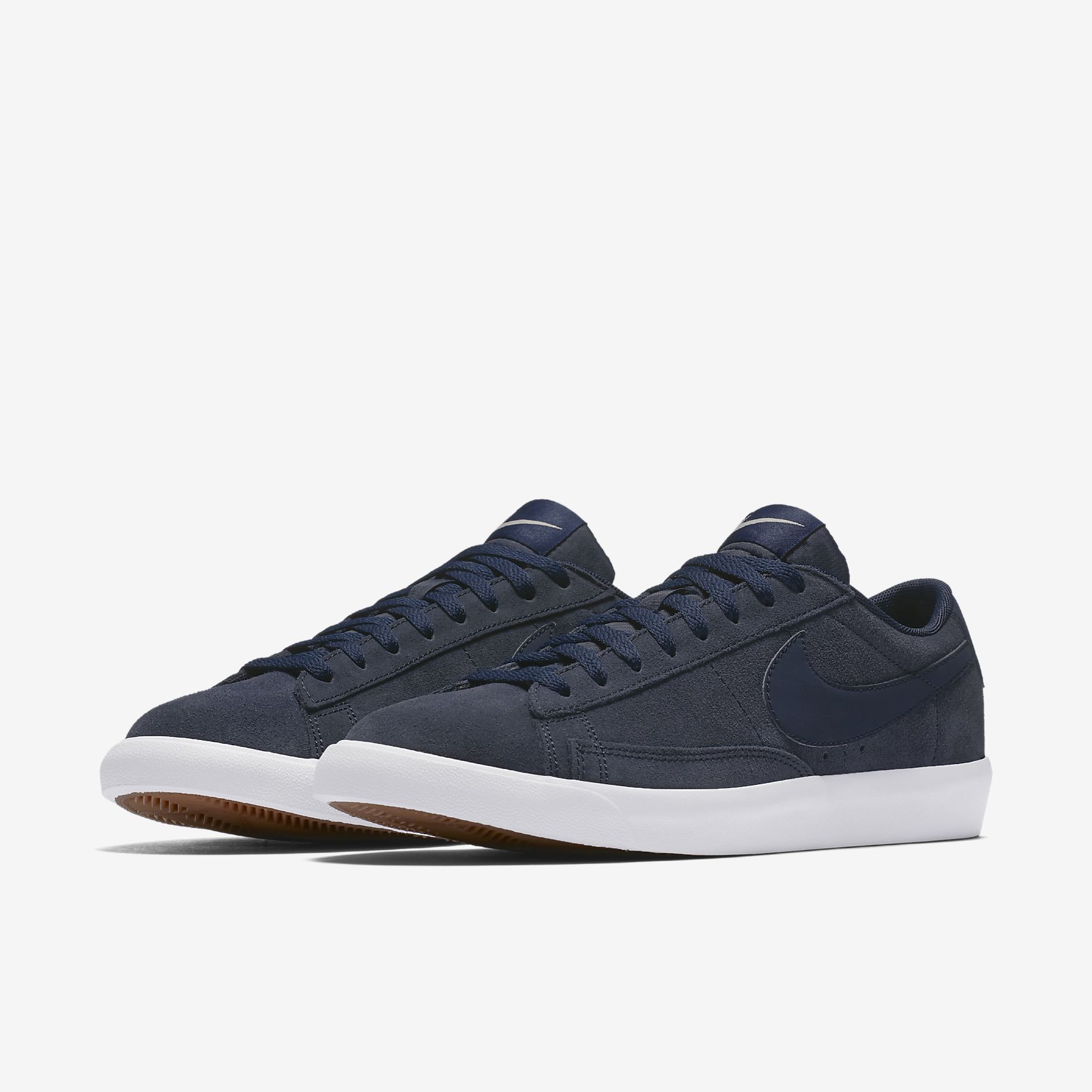 Other solid options: Adidas Campus, Ugg Brecken
For the Man That's Always Business Casual
Maybe you work in a more corporate environment, but things are loosening up a little. Jeans are okay most days, but you still need a collar so you're looking for a sneaker that's office-appropriate. You're in luck, because this style is so sought after, Nordstrom has an entire category called "Dress Sneakers." The look is pretty uniform: a crisp, low-top silhouette in leather or suede with a sole inspired by old-school tennis shoes. Two pairs stand out to me as the best-looking buys in this price window. First, the Cole Haan GrandPro, well-known for their feather-like weight and versatility, now come in what I'd consider a perfect color called Ironstone. It's a smokey grey that works with both black and brown, although if you prefer to go one way or the other, those options are available as well. Second, the Soft 8 from Ecco is a great looking sneaker that you can trust will be super comfy. Either pair would play well with the button up shirt and jeans/chino combo.
Other solid options: Adidas Stan Smith (Barneys Edition), Greats The Royale (Out of original price range, but a very nice option.)
For a Cali Dude in the Making
If you've been finding your groove lately in the realms of big-name California lifestyle brands like RVCA or Katin, I'm talking to you here. You, sir, need a pair of Vans Slip-ons. The classic checkerboard pattern doesn't match anything, and for that reason, it actually matches everything. Don't think about it, just put them on whenever and wherever. They're low-maintenance, inexpensive, and great sneaks to knock around in on the weekends. If you're not feeling the print though, don't sweat. This style is offered in endless amounts of color combinations and material fabrications.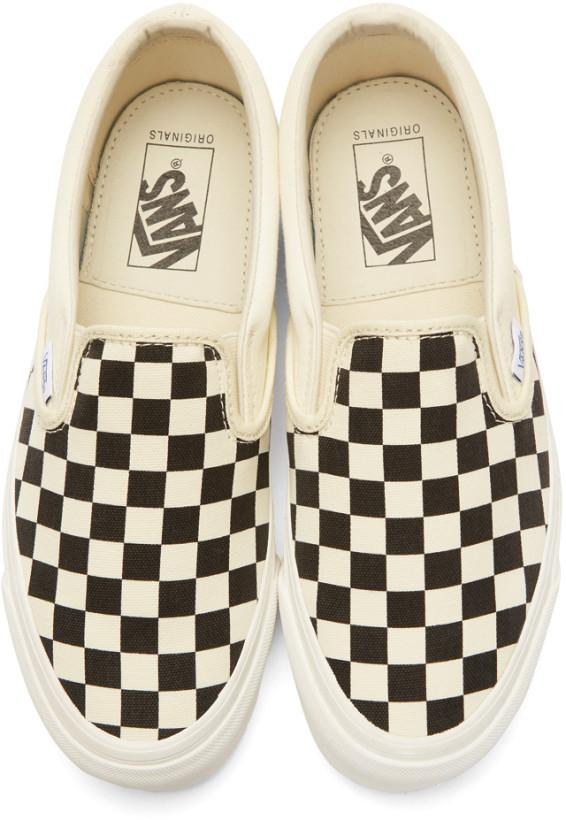 Other solid options: Converse One Star, Seavees Legend
For the Athleisure Addict
To lots of men, comfort is king. The rise of performance gear designed to be worn daily, otherwise known as athleisure, has been huge for this set. If you stick to hoodies and sweats and do most of your shopping at Nike, Outdoor Voices, and Lululemon, you can stick with sportier sneakers. For all of the prior looks mentioned, the kicks I've recommended have been lifestyle oriented and distinctly not high tech. When decked out in blogger scrubs™, however, your sneakers can be as athletic looking as you so choose. With that in mind, there are countless directions you could go. Just scroll through the Nike or Adidas websites and you'll be treated to an endless feast of options. My recommendation in this category changes every month, but right now, I'd tell you to go for an Air Max 1. It's a timeless, old-school silhouette, but it feels really modern and would even pair with denim. The neutral colorways are most versatile, but there are some louder versions available that are also very cool.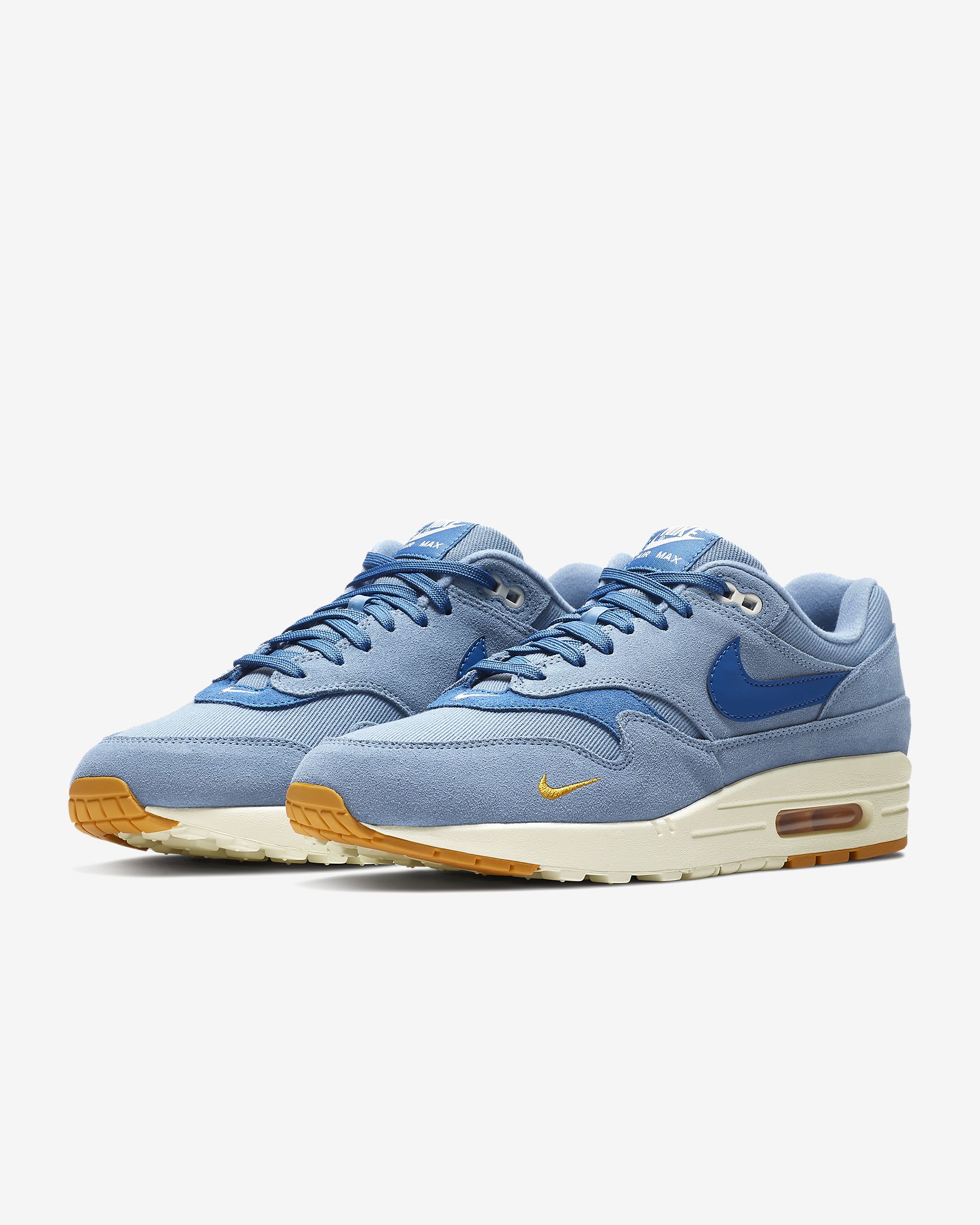 Other solid options: Nike Air Max 270, Adidas I-5923
For the Burgeoning Fashion Bro
Collaborations are as hot as ever in the current world of fashion. Off-White and Nike, Louis Vuitton and Supreme, Palace and Adidas, Uniqlo and Lemaire, Raf Simons and Eastpak, New Era and Fear of God, the list goes on and on and on. Sneakers tend to do especially well when versions of something well-known and mainstream are put out under designer direction. The ultimate go-anywhere do-anything choice du jour would be the Comme des Garçons PLAY x Converse Chuck Taylor. Yep, it's just a classic Chuck 70 high, but that red heart with eyes peeking out over the midsole adds an aesthetic element that bumps these up a notch and, of course, grants you style status. They're hyped, but more likely to be seen on a GQ editor than on a Supreme-sporting fuccboi. Keep it simple with slim black jeans and neutral colored t-shirts for easy, fashion-forward fits. (Also, size down one from your true size.)
Other solid options: Veja V-10, Puma Thunder Electric (If you're intrigued by the chunky dad sneaker trend.)
Now, of course, there are approximately ten million other great options out there, but I hope this gives those of you searching for sneakers a good starting point and helps get you going in the right direction based on your own personal style. Several of the pairs I've listed and linked to above could easily bounce between categories, so keep that in mind as well. Hit the DMs with any questions, and feel free to drop @clubcoolpod a voicemail on the hotline: 833-CLUB-COOL.