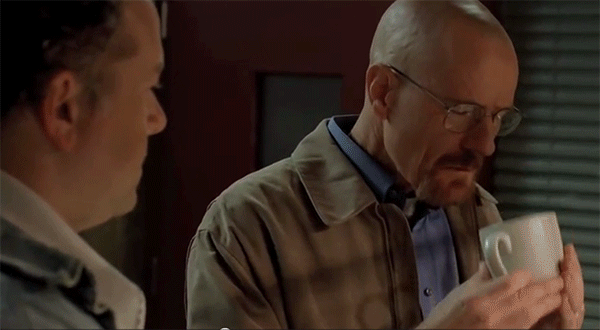 Every morning, we gather here to contemplate, plan, soak up inspiration, harvest motivation, and get jacked up on coffee and confidence for a day of kicking ass.
THE SUN CAME UP AGAIN THIS MORNING, AND WITH EVERY SUNRISE COMES A NEW CHANCE AT GREATNESS. THE ONLY QUESTION IS WHETHER OR NOT YOU WILL TAKE ADVANTAGE OF THIS DAY OR TAKE IT FOR GRANTED. YOU ONLY GET ONE SHOT. ONE OPPORTUNITY. THERE'S NO RESTART BUTTON ON THIS LIFE. YOU HAVE TO GO INTO EACH AND EVERY DAY WITH A GOAL. WHETHER THAT GOAL IS SPECIFIC AND SHORT-TERM OR GENERAL AND LONG-TERM IS UP TO YOU, BUT A GOAL IS FUCKING REQUIRED, FRIENDO. BEST BELIEVE THAT. YOU CAN'T HIT THE TARGET IF YOU DON'T AIM. WANDERING ONTO A CAR LOT WITH NO IDEA WHAT KIND OF CAR YOU WANT TO BUY IS HOW YOU GET PROPER FUCKED. THAT'S WHY YOU NEED A GOAL. THE CAR LOT IS LIFE. THE SALESMAN TRYING TO SWINDLE YOU IS THIS VERY WEDNESDAY. NOW WORK THAT SLIMY MOTHERFUCKER UNTIL YOU GET EXACTLY WHAT YOU WANT.
LOSE YOURSELF.
What's on your schedule this morning? What are you going to conquer today? Let us know in the comments section below. Positivity only. Build the energy. Come correct or don't come at all..