When I entered the workforce, I did what most white collar adults do and started drinking coffee. It served as nice little kickstart to my day. I'd get to the office, throw a K-Cup in the Keurig, settle in, and let the caffeine do its thing. I was too poor for any fancy shmancy gourmet coffee shops or any of that jazz, but K-Cups were all I needed. Those were simple times.
Unfortunately, I have been known to live life to the fullest. I suck the juice out of every moment. I can't help myself. I'm an "all or nothing" moron. I don't dip my toes in the water — I do a butt-naked cannonball. Within six months as a coffee-drinker, I was guzzling down somewhere around ten cups a day. According to medical professionals, that's an unhealthy amount. It got to the point where I was becoming increasingly jittery and having trouble sleeping. I was a strung out mess. What can I say? I got lost chasing that initial caffeine high. It happens to the best of us. #LostInTheHotSauce
Alas, I had no choice but to walk away from the coffee game. A promising career cut short by fate. An ambitious young talent gone too soon. I am basically the Len Bias of coffee.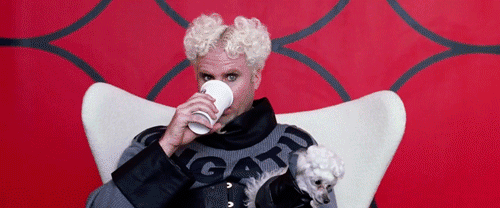 Five years passed, but then, on Christmas Day of 2016, something special happened. My wife offered me a sip of her latte, and I accepted. I hit that latte long and hard. Suddenly, the memories of being a productive, stimulated, wide-eyed member of society struck me like a bolt of lightning. I felt alive for the first time in years. Like Jordan in the 4-5, I was back.
I've had a cup of coffee first thing every morning since, and life has never been better. The fact that, for years, I was operating as a human being at a semi-productive level before 10:00 am without hitting the hot sauce is amazing to me. Someone should give me a fucking medal. And since I re-entered the ranks of white collar coffee drinkers after such a long hiatus, it's like a whole new world to me. I'm learning all about different kinds of coffee, trying out fancy new coffee shops, talking to other coffee-drinkers about coffee and living the life of a regular coffee snob. It is truly glorious.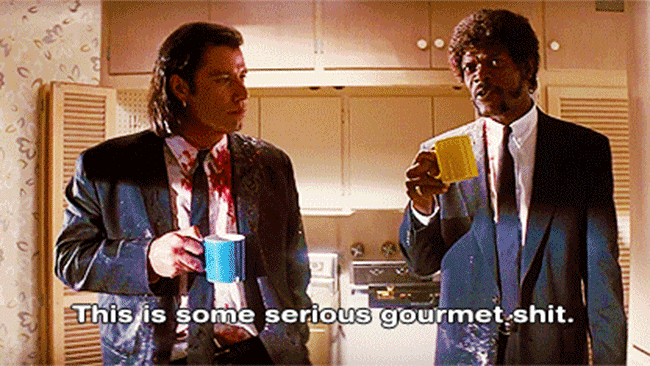 There's just one problem. Now that I'm back off the wagon, I can't stop closing.
Closing is a good thing, but too much of a good thing can be bad. There are only so many deals that one man can make. A man needs rest. They say coffee is for closers, and that you should always be closing, but if you're always closing, how do you make time for the next cup of coffee? My worry is that one day I'll snap out of it and be cruising down the road in a '94 convertible Miata with the top down and my Bluetooth in my ear, just closing deals, lost on the highway of life.
Every day I have to remind myself that moderation is key. "Don't ruin this for yourself, you buffoon," I say staring into the mirror. I can't take this coffee for granted. I have to use my coffee powers for good, not evil. With great coffee comes great responsibility.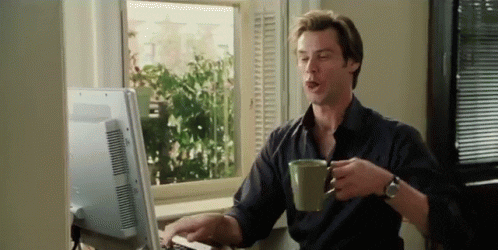 These thoughts would be exhausting if I was capable of being exhausted, but I'm not, because magical coffee is flowing through my veins, keeping me sharp as Valyrian steel. So I push on, closing as much as I can, reminding myself that Emperor Trump has been doing the best deals for decades and yet still found the stamina to close on the highest office in the land. I have absolutely no idea what I'm talking about anymore, so now I will close this column..