======= ======= ====== ====== ====== ===== ==== ====== ====== ===== ==== ======= ======= ====== ====== ====== ===== ==== ====== ====== ===== ====
I may have bowed out of the dating game, but God knows I'm always one dumb statement away from being thrown right back to the wolves. For now, I'm cuffed and out of the single life. But that doesn't mean I can't impart my vast knowledge and bitterness imparted by years of being single. That bitterness is largely fueled by years upon years of rejection, so when I saw Elite Daily prattling on with their perpetual optimism about some quotes that will help you overcome a breakup, I knew I needed to tear this list to shreds, sight unseen. Sure enough, here are 20 little bits of bullshit that must be shredded.
1. "There are those breakups that are so bad that you will need a good cry and a pint (or two) of Ben & Jerry's. Let yourself have what you need. Let yourself go and let yourself obsess over every little detail of the breakup and the relationship…so that by the time you get back up on your feet, you know how you feel." – Lauren Conrad
LC out here giving us the "I'm just like all you other less rich and beautiful girls" treatment. Sorry gals, but while you're wallowing over being dumped by Glen in accounting, she's getting over the breakup by getting into a club you've never heard of and fucking a shipping heir. Maybe don't let yourself feel your every feeling after a breakup on the advice of someone who can have the extra two pounds Ben & Jerry slapped onto her sucked out surgically before going 10 for 10 on right swipes.
2. "I was so scared of ever being alone, and I think, conquering that fear, this year, was actually bigger than any other transition that I had, this entire year." – Miley Cyrus on Liam Hemsworth
Someone who got broken up with was afraid of being alone. In other news, water is wet, Hollywood is full of sexual misconduct, and I will inevitably say something cringey and awkward around my gal. Join me next week on my investigation into whether kale tastes awful or not.
3. "Once you're back on your feet — if you ever make it back on your feet — that's the ultimate achievement. I remember I was in New York … and I woke up and I just knew I was over it. It was a different day. I felt different. I didn't feel lonely. I felt like I wanted to get up and be in the world. That was a great, great feeling." – Rihanna on Chris Brown
"Getting back on your feet" after breaking up with Chris Brown…let's just call that a poor choice of words and move on.
4. "I would rather have my heart broken a thousand times than never to love at all. I have so much love to give — I'm not empty of love, I'm full of love." – Cameron Diaz on Alex Rodriguez
"I'm not empty of love," is something that a non-English speaker says Cam. Also, giving love and never having it reciprocated sounds like a tragic life. I'd rather never have my heart broken, and find someone who I care for equal to how she feels about me. But what do I know, I'm just a smart person.
5. "Sh*t happens, you know? It's just young people… it's normal! And honestly, who gives a sh*t? The hardest part was talking about it afterwards. Because when you talk about other people, it affects them in ways you can't predict." – Robert Pattinson on Kristen Stewart
When I started this article, I never would have guessed that I would be agreeing with teen heartthrob famous for playing a sparkly vampire. But he's pretty dead on with this.
6. "I realize over the time we have shared together that I feel I care more about our friendship right now. It was my choice to break up, but…I will continue to be her friend and be there for her." – Joe Jonas on Demi Lovato
We did it boys! One of our own managed to friendzone one of them! We're on the scoreboard. And don't feel sad Demi, when Joe says he doesn't want to be with you but values your friendship, he just means that you're a great person to be around but not fuckable enough. So he's going to do the dude thing of banging nineteen-year-olds who had a crush on him when he was on the Disney channel, before eventually settling down with a Victoria's Secret model for a few years before the divorce.
7. "Don't forget to fall in love with yourself first." – Carrie Bradshaw, Sex and the City
Jesus Christ. I've beaten this one to death, but I'll say it again. You don't need to fall in love with yourself. You just need to be in a place where you are open to the idea that someone else can love you. Also, I have no idea which one Carrie is, having never watched this show, but I'm willing to bet she's the one who doesn't get married.
8. "The future is scary, but you can't just run back to the past because it's familiar." – Robin Scherbatsky, How I Met Your Mother
Leave it to Robin to be right, yet still annoyingly miss the point. Yes, the future is new and scary, which is going to make you hesitant, but leaning on the familiar isn't necessarily a bad thing. If you liked what you had in a relationship, it's not a weakness to want that back. It's only a weakness to stay when you know you weren't actually happy.
9. "Not everybody has to be happy all the time. That's not mental health. That's crap." – Meredith Grey, Grey's Anatomy
First I'm agreeing with Pattinson, now someone from Grey's? What is this world?
10. "I'm not a stop along the way. I'm a destination." – Blair Waldorf, Gossip Girl
I get the sentiment, similar to the whole "I won't be someone's consolation prize," but the fact of the matter is, in almost every relationship of your life you are just a stop along the way. Think back to every person you've ever dated, hooked up with, had a casual fling with. They're probably still out there, living their lives, but you don't even consider that do you? They're like NPCs in your life, who cease to exist as soon as you block them on Instagram. That's the fate for most of us, and there's nothing wrong with that. Accept that you likely are a stop in a lot of people's lives, but make sure when you are someone's destination it's a good one.
11. "I never look back, darling. It distracts from the now." – Edna Mode, The Incredibles
Similar sentiment to what Robin said, but actually useful. Learn from the past, but be in the moment.
12. "All the single ladies, now put your hands up!" – Beyoncé, "Single Ladies (Put a Ring on It)"
Are you ladies being held up? How does getting your hands up help get you over a relationship? Are you newly single ladies considering switching teams and trying to gauge who else in the club is a single lady and down to try a little communal girl time? If not, then I'd think you'd want to put your hands…down.
13. "Now I'm stronger than yesterday, now it's nothing but my way. My loneliness ain't killing me no more." – Britney Spears, "Stronger"
How? HOW did you get stronger Brit? You just woke up stronger? That's really not helpful to tell someone who's newly single to just get through each day and hope eventually you wake up not as miserable as the day before. The guy version of this song would be "I took steroids yesterday, so now I'm jacked. I won't be a wimpy, skinny punk no more."
14. "I'm feeling like a star, you can't stop my shine. I'm loving cloud nine, my head's in the sky. I'm solo, I'm riding solo." – Jason Derulo, "Ridin' Solo"
All right. I'm feeling this. Derulo's not going to let being solo hold down his spirits I respect that. At least he's not going on with some bullshit platitudes there.
15. "We are never ever ever getting back together." – Taylor Swift, "We Are Never Ever Getting Back Together"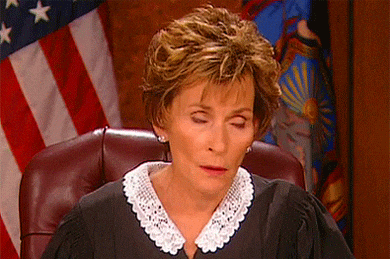 16. "Now I'm out here looking like revenge, feeling like a ten, the best I ever been." – Demi Lovato, "Sorry Not Sorry"
Nobody puts Demi in the friendzone Joe, nobody! Love this sentiment, that if you break up with me I shall become more powerful than you can possibly imagine. Hope Demi gets shredded and walks by generic Jonas brother with her actor boyfriend, showing him what he missed out on.
17. "I regard romantic comedies as a subgenre of sci-fi, in which the world operates according to different rules than my regular human world." – Mindy Kaling
Sure, romantic comedies and sci-fi are basically the same, except one has interesting storylines and special effects, while the other has needless plot complications and continues to employ Katherine Heigl. If RomComs do exist in an alternate reality, it's one that is devoid of realistic men. Seriously, no guy is ever going to treat you like a guy in a RomCom girls. Sorry to break it to you. And if you find one that does, he's probably gonna steal your 401k or something.
18. "If you are brave enough to say goodbye, life will reward you with a new hello." – Paulo Coelho
When God closes a door, he opens a window. Have faith. Blah, blah, blah. It's all bullshit platitudes. None of it's real. Don't know who this Paulo guy is, but he's full of shit.
19. "I think, therefore I am single." – Lizz Winstead
This is either infinitely deep or even more meaningless than Paulo's little spiel. Either she's saying "I think too much and screw up relationships," which is a sentiment that I should have on a needlepoint pillow, or, "I think and therefore I can't be bothered to be in a relationship/guys are intimidated by me," which is a load of crap. No one is too big or too smart to find someone that can change their world.
20. "This is a good sign, having a broken heart. It means we have tried for something." – Elizabeth Gilbert
And you might be thinking that I'll make fun of Ms. Gilbert because it's in the same vein as Cameron Diaz's platitudes, but honestly, this is a good sentiment. She's not making an excuse or rationalization or trying to hide that getting your heart broken hurts. All she's saying is for the heartbroken to take solace in the fact that a broken heart means that you tried for something great and failed. And no one can fault you for shooting for something great. .
[Via Elite Daily]