One of the reasons I choose to live in the Northeast is that I enjoy having four distinct seasons. Fall is my favorite – the crisp air, the pretty colored falling leaves, and of course, football. While the amount of snow this winter was a bit excessive, I do love the first two or three storms, when everything is coated in a glistening blanket of white. And then spring is kind of a nice follow up to the winter, when everything turns green again.
/p>
But if I'm honest, there is one season I could do without – summer. It used to be that summer was my favorite, when I got a break from school, getting to sleep in every morning, and hang out with my friends every night. But once you enter the real world, summer loses its allure. Work doesn't take a break unless I use vacation days and grad school goes all year round. So while I do enjoy a nice summer evening drinking outside with my friends, in my opinion, the positives of the season are definitely outweighed by the negatives.
Bugs. They're outside. They're inside. They're everywhere. And there's no escape. It's like a horror movie come to life.
Tourists. Actually, the same applies to tourists. They are everywhere, walking slower than a snail while trying to figure out how to use Google maps to get to the restaurant Cousin Steve said they had to try.
Sweat. I dedicate a considerable amount of time to making sure my makeup looks half-decent before I leave my house. Summer means I sweat it off on the walk from the front door to my car. And don't even get me started on boob sweat.
Bathing Suit Season. Oh, it's bikini weather? More like "work out like a fiend, but still not be comfortable enough to take off my shorts" season.
Humidity. I step outside for 30 seconds and my hair looks like I stuck a fork in an electric outlet.
The Beach. I love the beach…from a distance. But going to the beach? Where I get sand in places I don't want to mention and the water has fish and seaweed and other things that freak me out? No, thanks.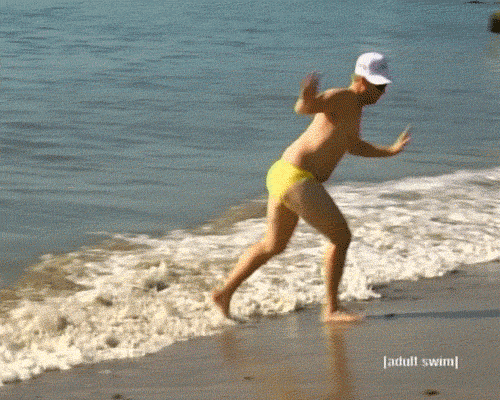 Or Going Outside At All. You know what's not outside? My couch. Or Netflix. Or anything that really interests me.
Sunburns. I finally let my friends convince me to go outside and I usually wind up the color of this guy.
Summer Clothes For Girls. My winter clothes cover me from head to toe. My summer clothes show you that bit of flab on my arm and that weird area of fat that developed around my knee cap. Plus, who knows if they'll even fit this year?
Summer Clothes For Guys. I don't want to see your hairy toes in your flip-flops or your arm pit bush in that tank top. Just keep your shirt on, please.
Weddings. Why is it that everyone decides that getting dressed up in the hottest months of the year is a good idea? Oh, and let's throw dancing and booze into the mix and see who can actually pass out from dehydration.
Feet. People are constantly posting pictures of their feet by the pool or at the beach or whatever. Feet are gross. Just stop it.
Dressing for Work. In the winter, it's the same temperature inside and outside of my office. But I'm not quite sure how to dress when it's 86 degrees outside, but yet negative 20 in the air-conditioned tundra that is my place of employment.
It's Too Hot To Sleep. While my office is approximately the temperature of Antarctica in December, my bedroom room is hovering somewhere around The Sahara in July, due to the lack of air conditioning in my turn of the century building. Not exactly conducive to sleep…or anything else.
Early Starts. So I didn't sleep because I was slowly dying of heat stroke and the sun decides to rise at 5:30am? Bastard.
Kids. Those little freaking creepers are locked up in school for 9 months of the year – the way God intended it. Now, they are roaming free and holding up the line at Starbucks and Chipotle with their indecisive child minds.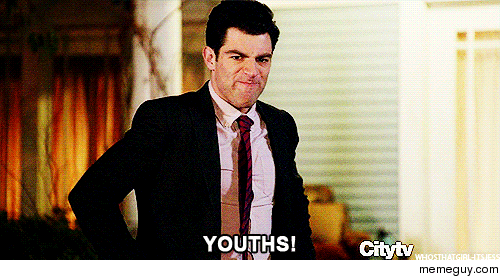 Body Odor. Ever been on a subway car when the temperature's above 80? You know what I'm talking about. .
Image via Shutterstock