======= ======= ====== ====== ====== ===== ==== ====== ====== ===== ==== ======= ======= ====== ====== ====== ===== ==== ====== ====== ===== ====
As the years have passed, it seems like more and more things from our childhoods have been vilified. The children of today will never know the carefree days of riding your bike without a suit of armor, drinking full-calorie Coke by the 2-liter, or taking a draw from a candy cigarette. But now, one of the most common denominators across all of our childhoods is under attack, and I for one will not stand for it.
According to The New York Daily News, something called The Coalition for Safer Food Processing & Packaging is lobbying the federal government to prohibit a chemical called phthalates from foods being distributed in the U.S. So what is this supposedly toxic chemical found in? Well, lab tests recently revealed that it's in ten varieties of macaroni and cheese, including eight out of nine Kraft products – meaning that the blue box from your childhood (and your drunken 2 a.m. attempts to "cook") are in danger. All because phthalates supposedly disrupt hormones, causing possible reproductive, thyroid and neurological issues. Whatever.
Now, there are some people that will assert that Velveeta shells and cheese is a superior product. Those bougie assholes and $2.50 cheesy pasta can go to hell, along with the folks at The Coalition for Safer Food Processing & Packaging; we are proud 98-cents-a-box people around here. Luckily for us, "Trump's Food and Drug Administration has yet to act," according to coalition member Peter Lehner. So instead, the group has taken to appealing to Kraft Heinz to remove the chemical, which actually isn't intentionally added to foods; it's a by-product from contact materials during preparation, processing, and packing. Chemicals added by accident totally don't count, right?
There is cause for hope that the anti-blue box movement will not succeed: the folks at Kraft have yet to comment or make any changes to the products, despite the fact that, out of all the types of cheese tested, powdered mac and cheese products had the highest amount of phthalates. So thankfully, it hasn't escalated to this point… yet. .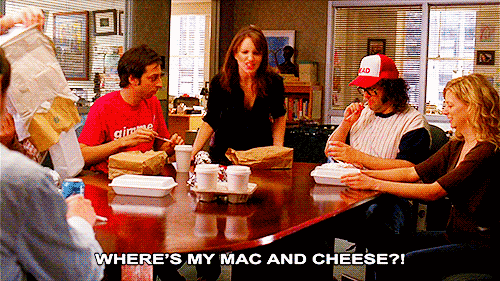 [via The New York Daily News]
Image via YouTube