It's been a full three weeks since the last Republican debate, and hopefully you've recovered from the intense hangover you battled the next day if you upped your enjoyment of politics by coupling it with an old-fashioned drinking game. Because tonight is the night the other side of the aisle gets to try take down Hillary Clinton debate the issues.
CNN's debate will have Hillary, Bernie and the three other candidates that no one knows taking the stage in Las Vegas to answer questions from Anderson Cooper, Don Lemon, Dana Bash and Juan Carlos Lopez. Since Facebook is co-sponsoring the debate, regular folks can suggest questions via Facebook and Instagram. And no, Donald Trump, "Hillary, do you know how ugly your face is?" is not a legitimate question, so quit submitting it.
Speaking of the Donald, we all know that this debate is likely to be a snoozefest without him yelling about whatever while the other candidates stare at him with a mix of confusion and bitchy side-eye. So if you're committed to watching the Dems debate, what better way to go up on a Tuesday than with a little left-wing drinking game?
Take a drink each time…
A Republican candidate other than Trump is mentioned.
Bernie mentions "inequality."
Chafee, O'Malley or Webb actually get a word in.
Hillary does that weird hyena laugh she's got going on.
The words "Benghzai" or "email" are uttered.
Ditto for "middle-class."
And "black lives matter."
Anderson Cooper tries to politely cut a candidate off when they've go over time.
The camera pans to a semi-attractive person in the audience.
A candidate starts a sentence with "On day one…"
Someone mentions their "experience."
Finish your beer if…
Trump says something racist/sexist/any other –ist while live-Tweeting the debate.
Martin O'Malley starts randomly planking.
Yes that's @MartinOMalley planking and reading his iPad in our Campaign story today pic.twitter.com/m5trJAnJQj

— Peter Hamby (@PeterHamby) October 6, 2015
Someone mentions "Mrs. Clinton's husband."
Bernie looks like a confused absent-minded professor.
Chafee, O'Malley or Webb reminds you of their old jobs. (Governor of Rhode Island, Governor of Maryland and Senator from Virginia, for your reference)
Someone you follow refers to Anderson Cooper as a "silver fox" while tweeting about the debate.
A candidate says "What Happens In Vegas Stays In Vegas" and thinks it's funny.
The fact that Webb used to be a Republican is mentioned.
Or Webb reminds us that he worked for Ronald Reagan.
A candidate brings up gun control and then looks panicked.
Hillary fakes a southern accent.
Guzzle massive quantities of vodka if…
Joe Biden declares his candidacy and struts onto the stage like a boss. Things are about to get real interesting up in here.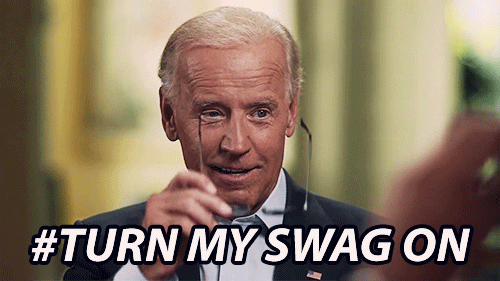 .
Image via JStone / Shutterstock.com