I know you think you've still got it, but odds are you don't. You're not a kid out there; you could get hurt. If you attempt any of the below maneuvers after turning 30 years old, you're really rolling the dice.
Pile Driver

You probably tried this one time in college after doing blow. It didn't work then, and it won't work now. Think about the sheer logistics of this absurd sexual maneuver. The girl, presumably, is lying on her neck with her hips awkwardly thrust up into the air while you do some half-ass squats with your thing pointed straight down. Think about the blood rushing to her head. You're just asking for trouble. She could pass out, or her head could explode. You don't want either of those things to happen. And consider the strain you're putting on that boner you're lucky to even have. Fuck the pile driver.
Standing 69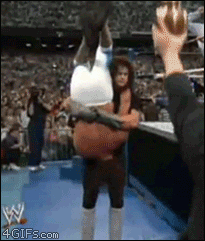 Hopefully, you've never done this. In fact, I'd venture to say that the only people to do this, outside of the adult film industry, are bodybuilders and CrossFit enthusiasts #StopCrossFit. One could make a good argument that 69, even in its purest form, should be retired after the age of 23. It's not fun for anyone. It's something you do one time in high school just so you can tell your buds you did it. Why in the hell would anyone want to do this standing up? I'll tell you why. It's so meatheads can show off their upper body strength. It's like these assholes don't realize they're done with the courting process. Hey, clueless dickhead, you're engaging in sexual relations with her. There's no need to show off. Imagine if your kid walked in on you. Career ender.
Lift And Carry

This is another maneuver that's probably most prevalent in the fitness community. Variations have been depicted in film, most notably by the great Ving Rhames in Baby Boy, but this is a great way to permanently ruin your lower back. It's also a great way to tear a meniscus. We all know how this goes: you've got her up for a few good pumps, and then you remember that you're a 32-year-old sales rep who works out twice a week. Back to the bed you go.
Shower Sex

Hear me out on this. Your significant other may disagree, but shower sex does more harm than good. First, do you have any idea how many athletes slip in the shower? I don't have any stats to cite, but I can tell you that I feel like at least a handful slip in the shower every year and end up on the disabled list. If a world class athlete can't even wash his own damn body without falling, how the shit are you planning on making love and coming out unscathed? Second, if, and I mean if, you are able to finish the deal, what are you supposed to do next? You'll both be overheated and will probably have heat rash over most of your upper torso, not to mention the fact that you have to actually clean yourselves in front of each other. Give it up.
Ankles On Shoulders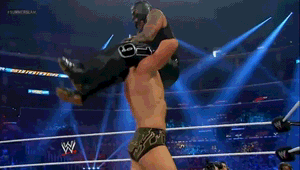 What are you even doing? Do you think she likes having her hamstrings stretched while you drive your average sized pud into her at a rapid pace? Maybe she does, but probably not. You're just trying to replicate what you saw on RedTube, and it's obvious. Now she thinks you watch too much porn. Way to open Pandora's box, guy. Maybe one leg up in the air is acceptable, but two is something you should leave up to the professionals. Stick to the basics. You and her will both be better off.

.

Image via Shutterstock