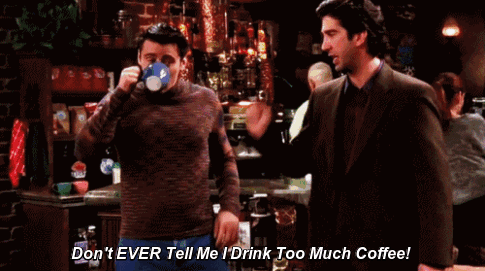 Every morning, we gather here to contemplate, plan, soak up inspiration, harvest motivation, and get jacked up on coffee and confidence for a day of kicking ass.
GOOD MORNING, BEAUTIFUL PEOPLE. IT'S TIME FOR A LITTLE EXERCISE IN IMAGINATION. CLOSE YOUR EYES AND PICTURE YOURSELF IN THIRTY YEARS. MAKE EVERYTHING PERFECT, JUST AS YOU WANT IT. YOUR IDEAL LIFE. THE BALLER HOUSE, AWESOME FAMILY (OR HOOKERS), FURRY ASS DOGS, GIANT POOL, PRISTINE TENNIS COURTS (I WOULD'VE GONE WITH BASKETBALL COURT OR MASSIVE PUTTING GREEN PERSONALLY, BUT WHATEVER FLOATS YOUR BOAT), BANK VAULT IN YOUR WALK-IN CLOSET, ALL OF IT. PICTURE IT ALL IN DETAIL. NOW OPEN YOUR EYES. YOU THINK YOU'RE GOING TO GET ALL THAT BY BEING A SLAPDICK THAT COASTS AWAY A PERFECTLY GOOD THURSDAY? SHIT NO. IT'S TIME TO FACE THE MUSIC AND THEN DANCE TO IT. GET OUT THERE AND HUSTLE. APPRECIATE THE OPPORTUNITIES YOU'VE GOT AND MAKE SOMETHING OF THEM. THIS THURSDAY IS ANOTHER CHANCE FOR YOU TO MAKE MAGIC HAPPEN. GET MONEY, GET PAID.
What's on your schedule this morning? What are you going to conquer today? Let us know in the comments section below. Positivity only. Build the energy. Come correct or don't come at all..