======= ======= ====== ====== ====== ===== ==== ====== ====== ===== ==== ======= ======= ====== ====== ====== ===== ==== ====== ====== ===== ====
Every morning, we gather here to contemplate, plan, soak up inspiration, harvest motivation, and get jacked up on coffee and confidence for a day of kicking ass.
GOOD MORNING TO YOU ALL. I AM FIRED UP TODAY. WHY? BECAUSE IT'S THURSDAY JANUARY 26 WHICH MAKES TOMORROW FRIDAY AND FRIDAYS RULE. WE DID IT. WE SURVIVED THE FIRST HALF OF THE WEEK AND HAVE ENTERED THE HOMESTRETCH ON OUR WAY TO WEEKEND BLISS. CURRENTLY I HAVE THE INTERSTELLAR SOUNDTRACK COMPOSED BY THE GREAT HANS ZIMMER TURNED UP TO MAXIMUM VOLUME DOING PERMANENT DAMAGE TO MY EARDRUMS AND PREPARING MY MIND FOR ANOTHER DAY OF GLORIOUS LIFE. WHO THE SHIT LISTENS TO THE INTERSTELLAR SOUNDTRACK AS A MEANS OF MOTIVATION? WINNERS. I'M ALL IN ON SOUNDTRACKS AND I BET A BUFFALO NICKEL THAT IF YOU GAVE THE SOUNDTRACK LIFE A SHOT YOU'D BE ALL IN TOO. OTHER SOUNDTRACKS TO PLAY AND IMPROVE YOUR DAY INCLUDE THE LION KING, ALADDIN, JURASSIC PARK, INCEPTION, THE DARK KNIGHT AND REALLY ANYTHING HANS ZIMMER HAS PUT HIS MAGICAL GERMAN HANDS ON. JOHN WILLIAMS ALSO ROCKS OUT OBVIOUSLY.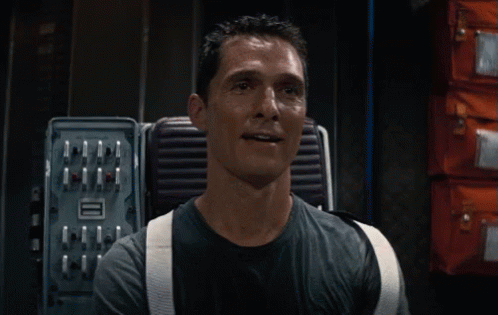 Today, we're going to talk about the news. Keeping up with current events is obviously a good thing. It's important to be educated on what's going on around the world. But is there a line? Of course there is.
Just like you can have too much coffee, you can have too much news. Right now, in particular, it's easy to get swept up in the day-to-day drama that makes up the 24-hour news cycle. However, becoming obsessed with this shit can result in socially unacceptable behavior like posting a political Facebook status or lighting your neighbor's house on fire because he has different views than you.
Toe the line.
If you put too much focus on the seemingly negative hell hole that is the outside world, you lose all personal perspective and really diminish your chances at improving your own quality of life. Is that selfish? Shit no. By all means, do your thing to make sure you leave this planet at least a little better than you found it, but if you spend all day harping on the world's major issues like war, famine, our first orange president, the potential for nuclear holocaust, and all that shit, you're going to lose your damn mind.
Try living your life a little bit less like Walter and a little more like The Dude.
What's on the schedule this morning? What are you going to conquer today? Let us know in the comments section below. Positivity only. Build the energy. Come correct or don't come at all. Take her easy..